Your finger turns on a table?!: SouZouCreations Japanese food rings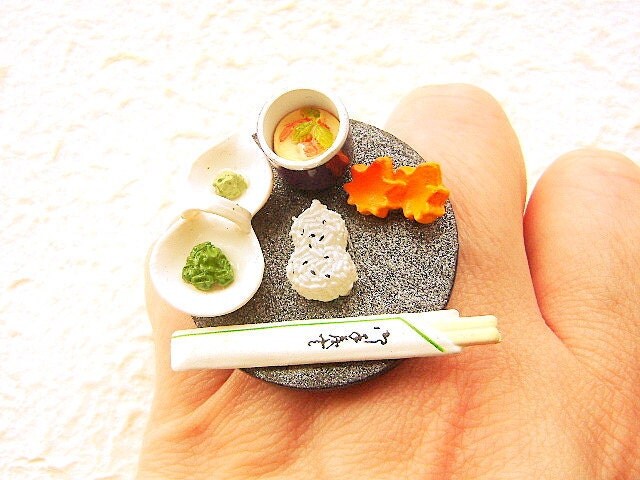 The cute miniature food is a ring. The presence is massive enough to make you forget it is a ring.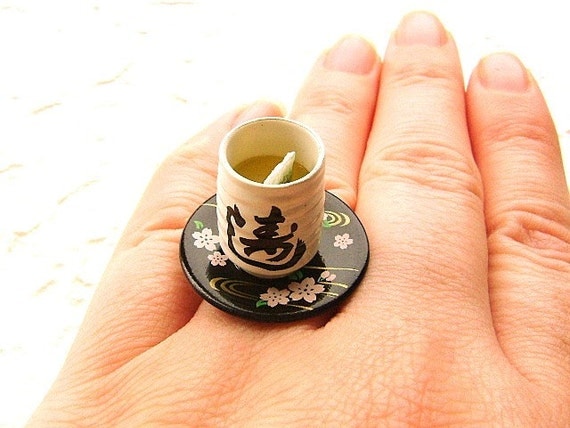 The food is exquisite and expresses Japanese food precisely. Some are famous Japanese food, others are not. You will learn much about Japanese food just by looking at these rings.
I recommend the sushi party ring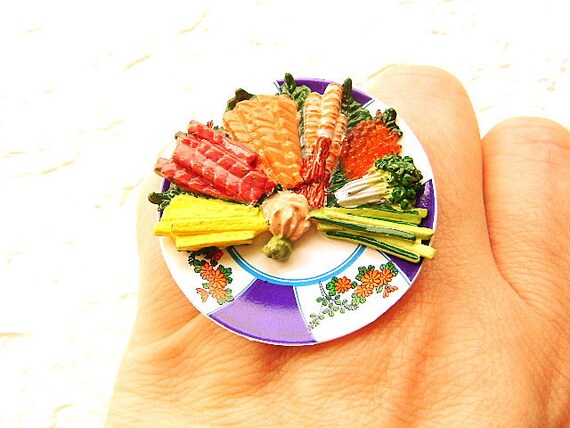 and the tempura ring.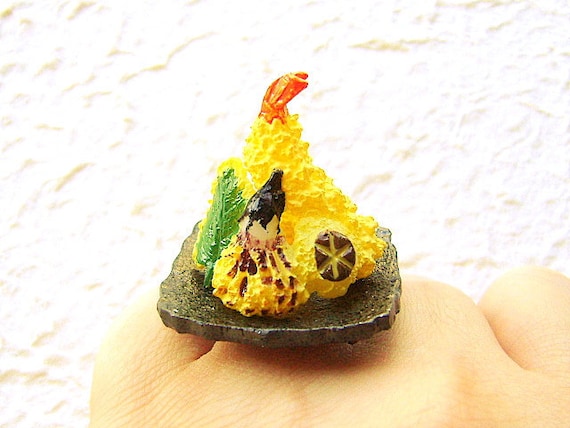 They are my favorite meals and look pretty. Which food do you love?
The rings are made by Sofia in SouZouCreations. Sofia is a Canadian living in Japan. You can buy the yummy rings on Etsy.
Adsense